Art
Year 6 collaborative work onto hoardings in front of the 'new build'
Visual culture is everywhere. We see it in advertising, television, fashion, interiors and the media. There has never been a more important time for people to be actively engaged in creativity. In the creative subjects, students learn traditional skills and techniques, but they also learn how to look critically at the world. Our Department will encourage your son/daughter to develop their own interests, learn new artists and express their own ideas. This kind of creative thinking is clearly invaluable to employers (whether in the Creative Industries or not), but more fundamentally to students' mental health, self-esteem and a sense of having a voice in the world. Everything students study in Art can be applied to the other subjects they study in the curriculum.
Millie Lamkin Performance at ArtWorkOut 2018
Key Stage 3 Overview
In years 7, 8 and 9 the Art Department teach a variety of core skills and introduce students to a variety of artists and approaches. From Year 7 we also emphasise the importance of independent work. Students are encouraged to use their sketchbooks to doodle, sketch and pursue their own interests. Work which shows particular effort is rewarded with commendations and recognition from art teachers. We know that students who enjoy their subjects learn the most.
In Year 7 students begin by exploring observational and experimental drawing techniques. They are introduced to colour through paint, the use of ICT and photography in the creative process and explore sculpture techniques.
In Year 8 the basic skills are built upon. Students make work based on pattern and decoration. They create responses which are more personal and draw on a range of cultures and starting points. As well as basic Adobe PhotoShop skills, figuration and abstraction are explored.
In Year 9 students start off with a project based on portraiture and identity. Later in the year, in order to help them best choose their options, Year 9 students are given workshops in the various Art options available. Work in this year inevitably takes on a more independent focus. In order to prepare them for the demands of the GCSE course, we encourage students to pursue their own interests in a more explicit way.
Year 11 Marzieh Dickson - GCSE Fine Art
Lessons & Classrooms
Students are placed in mixed ability teaching groups throughout KS3. Those students who opt to study Art based courses at GCSE, AS or A-level will be put into teaching groups appropriate to the combination of options they choose to study.
Whilst working in the Art Department, students will have the opportunity to experiment with our various facilities. These include mono and poly-block printing, working with clay then firing it in our kiln, casting and working in Papier Mache to build three-dimensional sculptures. We have digital cameras, computers and projectors in every room for student use. We also have a large photographic dark room with several enlargers as well as a three studio flash kits and backdrop set-ups. Students in all years are encouraged to work independently and to develop a sense of their own practice in response to favourite artists.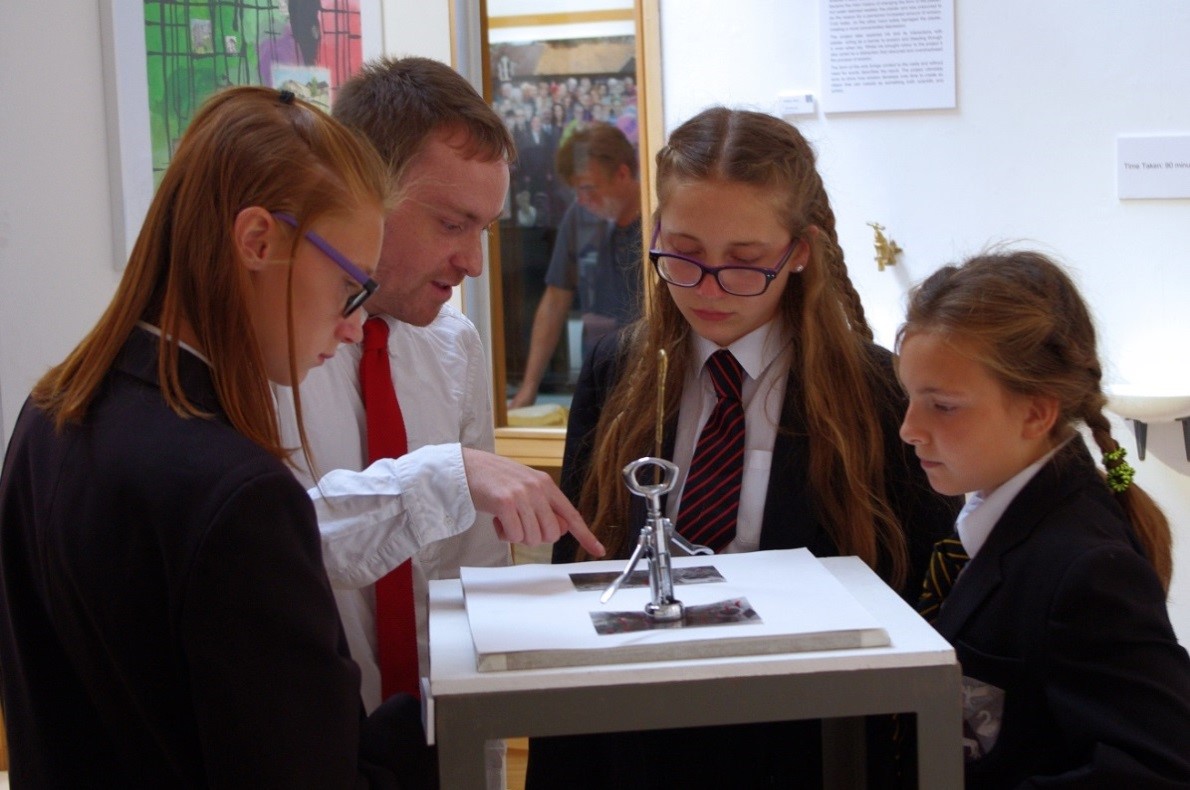 Mr Field talks to students in the ArtWorkOut Exhibition
GCSE Options
Students can opt for one, or a combination of GCSEs in three creative subjects; GCSE Fine Art, GCSE Photography and GCSE Textile Design. Please click below for further details:
GSCE Fine Art
In GCSE Fine Art, students produce a portfolio of work related to a series of given themes. This will usually result in 3 discrete projects. Projects will typically start with a series of workshops that prepare students to respond to a theme in a way which is tailored to the individual. Successful students will rise to the challenge and begin creating more independently as they develop into young artists.
A-Level Options
In the Art Department we offer the following courses at post 16:
At AS level, students explore the various aspects of Art in much more depth, studying the work of others and using this to influence their own work. They will attend life drawing sessions to expand their drawing skills.
At A-level, students will explore more personal themes in their work, allowing them to mature and further develop their own interests in the subject. Students working at this level will be encouraged to consider pursuing a further education (usually a Foundation) course - leading to a career in the Arts.
Year 13 Millie Lamkin - ArtWorkOut poster publicity
featuring A-Level Fine Art performance in 'The Street'
Extra-Curricular
The Art Department places great value on the extra-curricular activities we offer students at Three Rivers Academy. At GCSE, AS and A-level students visit various museums and galleries to experience well known pieces of Art at first hand. KS4 & KS5 Students also have the opportunity to take part in residential trips to European countries. Past trips have included to tours of Amsterdam, Paris, Madrid, Berlin and -for 2019- Florence. We have had many successes in Art competitions including the RA Summer show, the SAATCHI School's Prize, regular winners at the Oxshott Arts & Crafts Show and a Semi-Finalist at the ARTiculate competition for public speaking about art (run by the Roche Court Educational Trust)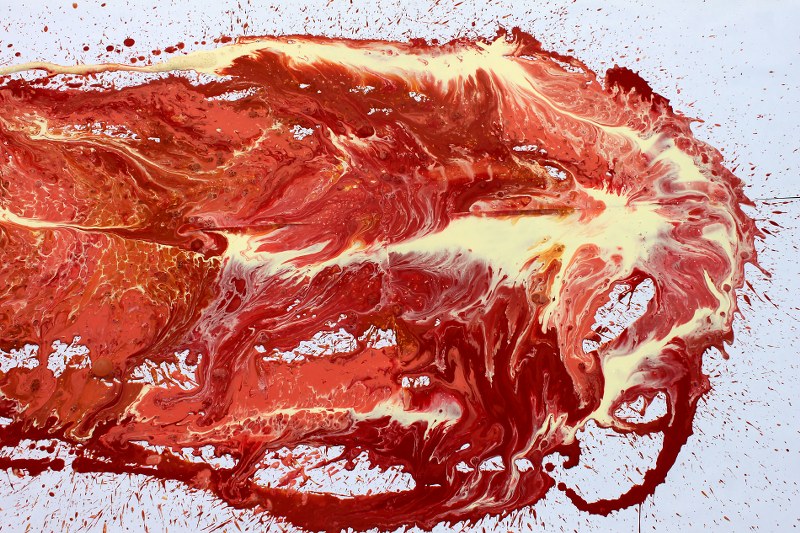 Kanisha Thorne - Saatchi Schools Competition Runner-up
Studio Work
Key Stage 3 students are welcome to use our facilities after school to complete homework and class work, but they must be accompanied by a member of staff. Once a week, the Department runs an 'Art Club' during which KS3 students can enrich their experience of Art and get involved in a variety of Art-related projects.
For GCSE students we have an 'open studios' policy enabling them to complete homework and extension work after school hours.
A-Level students have a dedicated Art Studio to work in as and when they please. They also have use of the Gallery/Studio space on the ground floor which has keypad entrance. This space is key to ensuring students can develop independent work in a space of their own. It has been incredibly successful so far -with students working on installations, exhibiting large pieces, and using the space in non-contact periods and after school.
Collaborative installation work in response to Marcel Duchamp
ArtWorkOut
At the end of the academic year, all students taking a creative GCSE or A-Level have at least one piece of work displayed in 'ArtWorkOut' our annual exhibition - including the textiles catwalk. Since 2012 we have been grateful to have this exhibition supported by the Riverhouse Barn in Walton-on-Thames. The show receives positive feedback each year and is a wonderful showcase for our students' work.
Installation view of ArtWorkOut at the Riverhouse Barn Robert Phillips Gallery
If you require more information please contact Mr Berriman Head of Department at: andy.berriman@threerivers.thpt.org.uk