Dance
Our Curriculum Content
Dance is a powerful and expressive subject which encourages students to develop their creative side through physical and intellectual capacity. Dance at Three Rivers Academy is committed to providing each student with an engaging dance education that supports students to achieve their best.
Pupils at Three Rivers Academy are taught a wide range of dance styles within the Physical Education curriculum including Contemporary, Jazz and Hip Hop. Dance at Key Stage 3 aims to help students improve their dance technique and confidence whilst given them an insight into Dance GCSE.
There is also a strong and extensive extra-curricular programme which includes clubs such as Dance Company, Hip Hop dance club, Year 7 & 8 Dance club and Year 9 Dance club. Three Rivers Academy offers the opportunity to perform both internally and externally, with the annual dance showcase, Dance Explosion, and participation in national competitions, such as Rock Challenge, The Great Big Dance Off and International Youth Dance Association Showcase.
Dance Helps students to:
Increase their confidence and self-esteem.
Employ the skills of problem solving and creativity.
Make knowledgeable decisions about dances.
Demonstrate excellent team work skills.
KS3
Dance at Three Rivers Academy is emerged within P.E. at Key Stage 3. Within this time students are given a foundation of key terminology and understanding of key skills which then develop throughout the curriculum. It encourages students to choreograph, perform and appreciate professional dance works.
Year 7 – Mission Impossible
Year 8 – Dance Fusion
Year 9 – Film Choreography
KS4
Dance is offered as a GCSE subject. When undertaking GCSE Dance, students will be required to perform set phrases and choreograph their own work based on a chosen stimulus. GCSE Dance is 60% practical and 40% theory. The theory paper consolidates students learning of their performance skills and is an appreciation of six set works. The anthology's mix of artistic, cultural and aesthetically diverse works, has been selected by the AQA exam board to broaden students' knowledge and understanding of a wide range of dance styles.
The subject welcomes students from all abilities with a keen interest in the dance.
KS5
Students are offered the opportunity to take BTEC Level 3 Extended Certificate in Performing Arts, focusing on a Dance Pathway. The course is equivalent to 1 A Level. Within their 2 years of studying this course, students will participate in both practical and theoretical work which can prepare them for a life within the performing arts industry as a dancer. The units covered are:
Unit 1 - Investigating Practitioner's work
Unit 2 - Developing Skills and Techniques for live performance
Unit 3 - Group Performance Workshop
Unit 12 - Contemporary Dance Technique
Students on this course will have the opportunity to have regular workshops with industry professionals and be exposed to different performance opportunities such as Move It, Dance Explosion and London workshop days such as Base to give them the best opportunity to develop their performance skills and technique.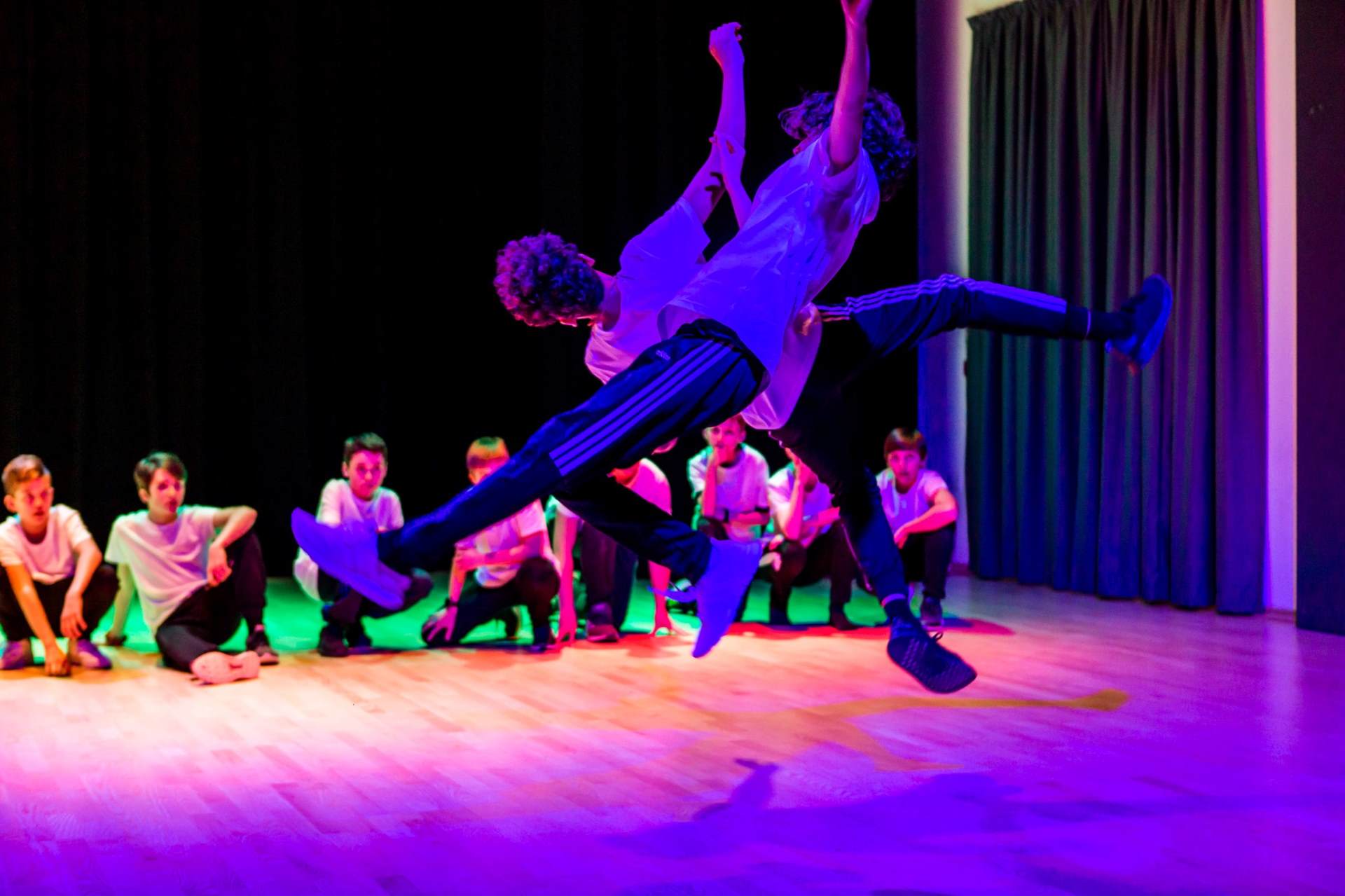 National curriculum document should be the same as PE, please find here: National Curriculum - Physical education key stages 3 and 4 (publishing.service.gov.uk)
Our Learning Journey
Please click here to view the Dance Road Map
Why study Dance at GCSE and beyond?
Please click here to view the Dance options information
Qualifications and exam board information
Qualification
Subject
Exam Board
Website

GCSE

Year 10/11

Dance (8236)
AQA
https://www.aqa.org.uk/subjects/dance/gcse/dance-8236
Who to contact?
Head of Faculty: Mr Jones
Email: daniel.jones@threerivers.thpt.org.uk
Subject Leader: Miss Gowing
Email: maria.gowing@threerivers.thpt.org.uk