Textile Design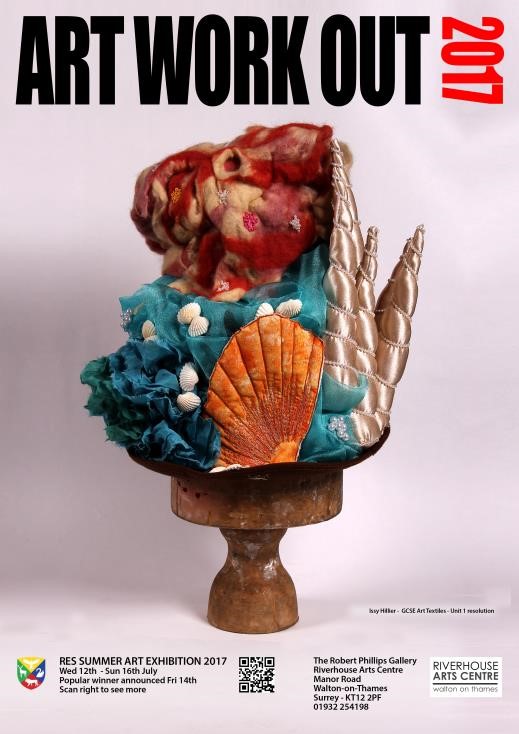 At Key Stage 3, students study Textiles as part of their D&T curriculum. Students can opt for GCSE Textiles Design in Year 9 and go on to take this at A-Level. You will see examples of some of the excellent work produced on the 'Work of the Week' section of the school website.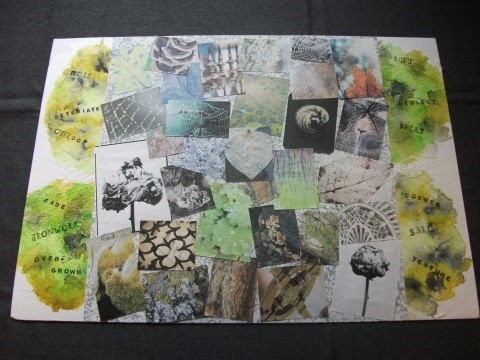 Key Stage 4
Art Textiles allows students to explore and experiment with a wide range of media and processes which may include constructed textiles (weaving/knitting/felting etc.), dyed textiles, print, embellishment skills and fashion. Students will undertake four projects throughout the GCSE course. They will be encouraged to research themes thoroughly focusing on the work of designers and artists to inspire them initially and by completing observational drawings and documenting their thought process through primary photographs. They will be taught to analyse the work of others both in written form and through sampling. They will then be expected to generate a range of ideas based upon a set theme; all the time we will encourage students to develop their own personal style. Projects will result in a final response which will showcase skills the students have developed during the project.
During year 10 the course will be more focused; all students will undertake workshops to ensure they have a good basic knowledge and are able to demonstrate a range of techniques, but as the course progresses students will be encouraged to research other skills which are appropriate for their individual projects. Independence and passion are therefore key for this subject.
AS & A-Level Textiles
Students who complete GCSE Textiles are encouraged to opt for A-Level Textiles at Three Rivers Academy. Tuition at this level is incredibly personalised and focussed. Many of our Textiles A-Level students have successfully gone on to pursue Foundation and Degree courses at UCA Epsom; an institution we have developed close links with.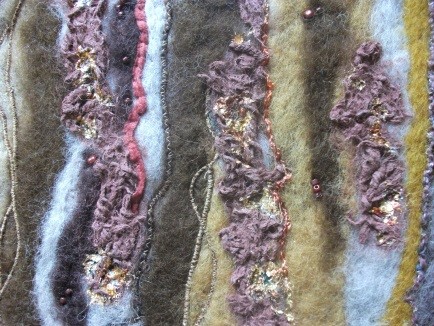 Extra-Curricular
Over the years we have held many Textiles Catwalk Shows to showcase the work produced by students. These have proved extremely popular and give students a real chance to experience a professional context. The Art Department regularly organises visiting speakers, excursions and trips to enrich the experience of Textiles students. In recent years these have included a trip to the 'Harry Potter Experience' to participate in a workshop about distressing costumes. We have also visited Shepperton Studios - recently to see a talk by award winning costume designer Sandy Powell OBE. Students are actively encouraged to work after school in the Textiles rooms to develop their work and experiment with techniques. We also have close ties with the RiverHouse Barn - recent work includes involvement in the Mount Felix Stitch Community Project.
A talk with Sandy Powell OBE at Shepperton Studios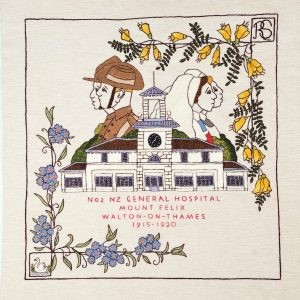 One of the tapestry panels included in the Mount Felix Stitch project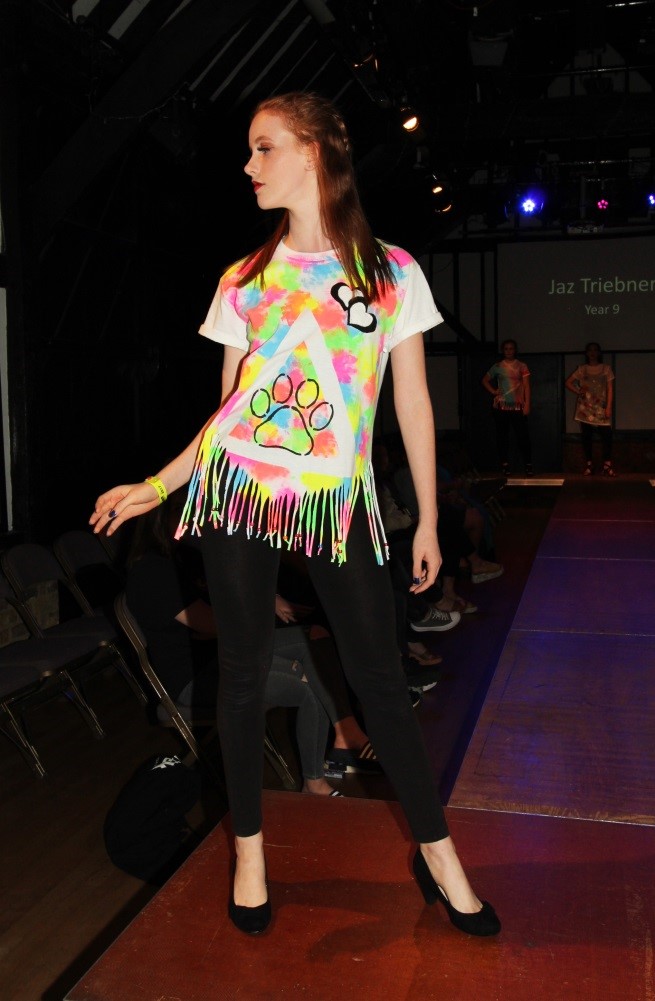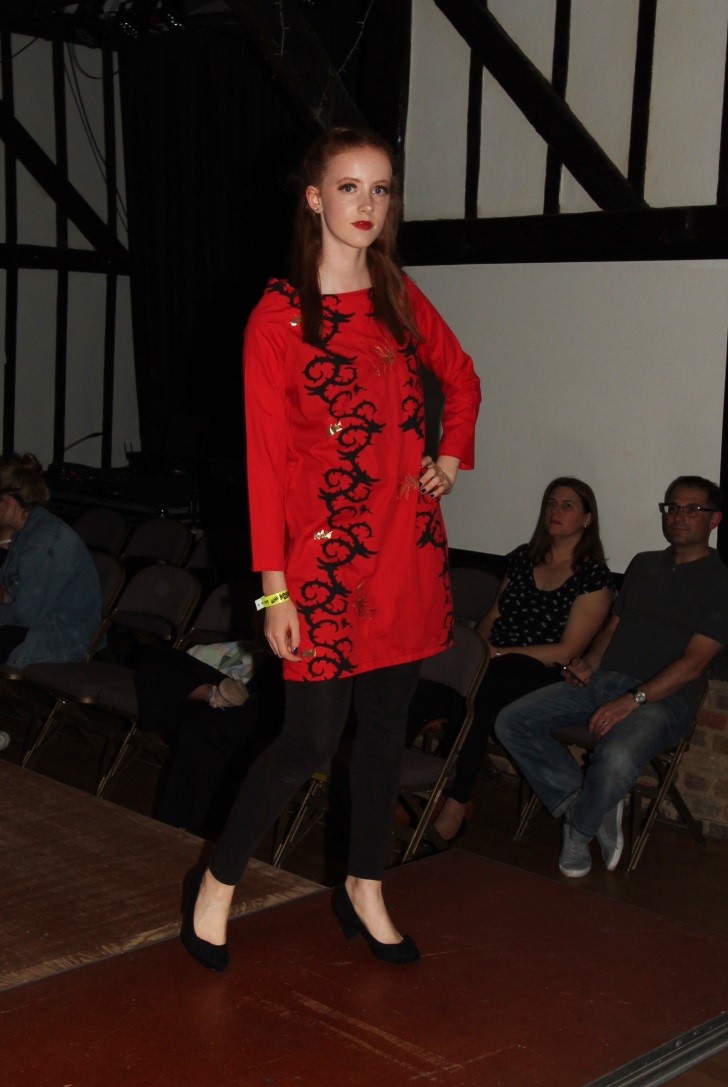 Selected work from the ArtWorkOut 2017 Catwalk Show
If you require more information please contact Mr Rossi Head of Department via email at: michael.rossi@threerivers.thpt.org.uk