Results and Performance Tables
Key Stage 4
Three Rivers Academy is celebrating our students' successes in their GCSEs and Vocational courses.
Our Year 11 students have achieved excellent results. They are fantastic young people who have worked very hard for the last five years. They have maintained focus and positivity in the face of adversity, becoming adaptable to change and well equipped for successful futures. There are many individual success stories, students having achieved very creditable results in the face of challenging situations. Our top performing students include Eddie, Prina, and Dillon, who achieved grades 9-7 in all subjects.
Principal Barbara Mayaire said, "We congratulate all of our 2022 Year 11 students. We are proud of their achievements at Three Rivers and look forward to seeing many of our students continue their studies at our Sixth Form."
Key Stage 5
Students and staff at Three Rivers Academy Sixth Form were today celebrating another year of positive Level 3 results (A Level examinations and Vocational courses).
The majority of all students were successful in gaining places at the university of their choice, including some very competitive courses. Top performers included Askha (A,A,A), Sara (A*, B,B), and Elle (A,A,C). Sara and Tom will be reading Law and History respectively at Royal Holloway, and Will will be reading Physics at Loughborough University.
Students taking vocational courses (or a combination of both academic and vocational) also did exceptionally well, with 100% achieving a Pass or better.
Principal Barbara Mayaire said, "We are very proud of our student's achievements and performance in the national exams. We have an outstanding staff team that has supported and helped our students develop into responsible and caring adults ready to take their next steps in life."
Results 2020 & 2021
As part of steps taken to fight the spread of coronavirus (COVID-19), the DFE announced that they will not publish any school or college level educational performance data based on tests, assessments or exams for 2020 and 2021. There were no examinations in Summer 2020 and 2021 due to the global Covid-19 pandemic. Instead, grades were awarded by exam boards from Centre/Teacher Assessment Grades. 2020 and 2021 results are not comparable to previous years and therefore are not published.
Results & Performance Table 2022
DfE School and College Performance Tables
GCSE
English & Maths
English Baccalaureate
Attainment 8
Progress 8

% 9-5 Strong Pass

% Entered
% Achieving Points score
43.6
-0.76
34
32
3.80
| | | | |
| --- | --- | --- | --- |
| 16 to 18 | Average grade and Value added | National Average | Retention % of students completing their main study programme |
| A Level | C (0.03) | C+ | 97% |
| Applied General | Merit+ | Merit+ | 100% |
| Technical | Distinction | Merit+ | 100% |
Progress in Level 2 English & Maths for 16 to 18 learners in 2018
Retention % of students completing their main study programme
Destinations % continue in education or training, or move on to employment at the end of 16 to 19 study in
*SUPP
100%
NA
*SUPP Suppressed: In certain circumstances the DFE suppress an establishment's data. This is usually when there are 5 or fewer pupils or students covered by the measure (10 in the case of destination measures).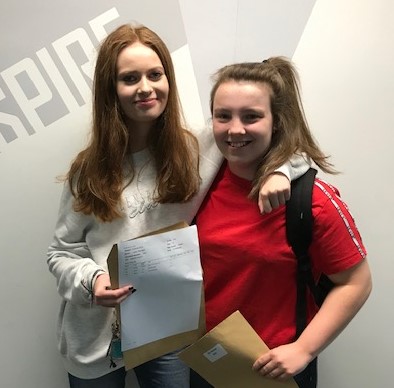 Pupil Destination Data
2022
KS4
At least 90% of students have remained in education or are in employment since completing their GCSE's.
| | | |
| --- | --- | --- |
| | Students | Percentage |
| Education or Employment | 135 | 93 |
| Unknown/NEET | 10 | 7 |
| | | |
| --- | --- | --- |
| Three Rivers Academy | 69 | 48 |
| Other Providers | 66 | 45 |
| Unknown/NEET | 10 | 7 |
| | | |
| --- | --- | --- |
| | Students | Percent |
| University | 41 | 67 |
| Degree Apprenticeship | 2 | 3 |
| Retaking Year 13 | 1 | 1 |
| In work | 14 | 23 |
| Gap year | 2 | 3 |
| Sustained education, apprenticeship or employment | 57 | 93 |
| Unknown/NEET | 4 | 7 |