Venue Hire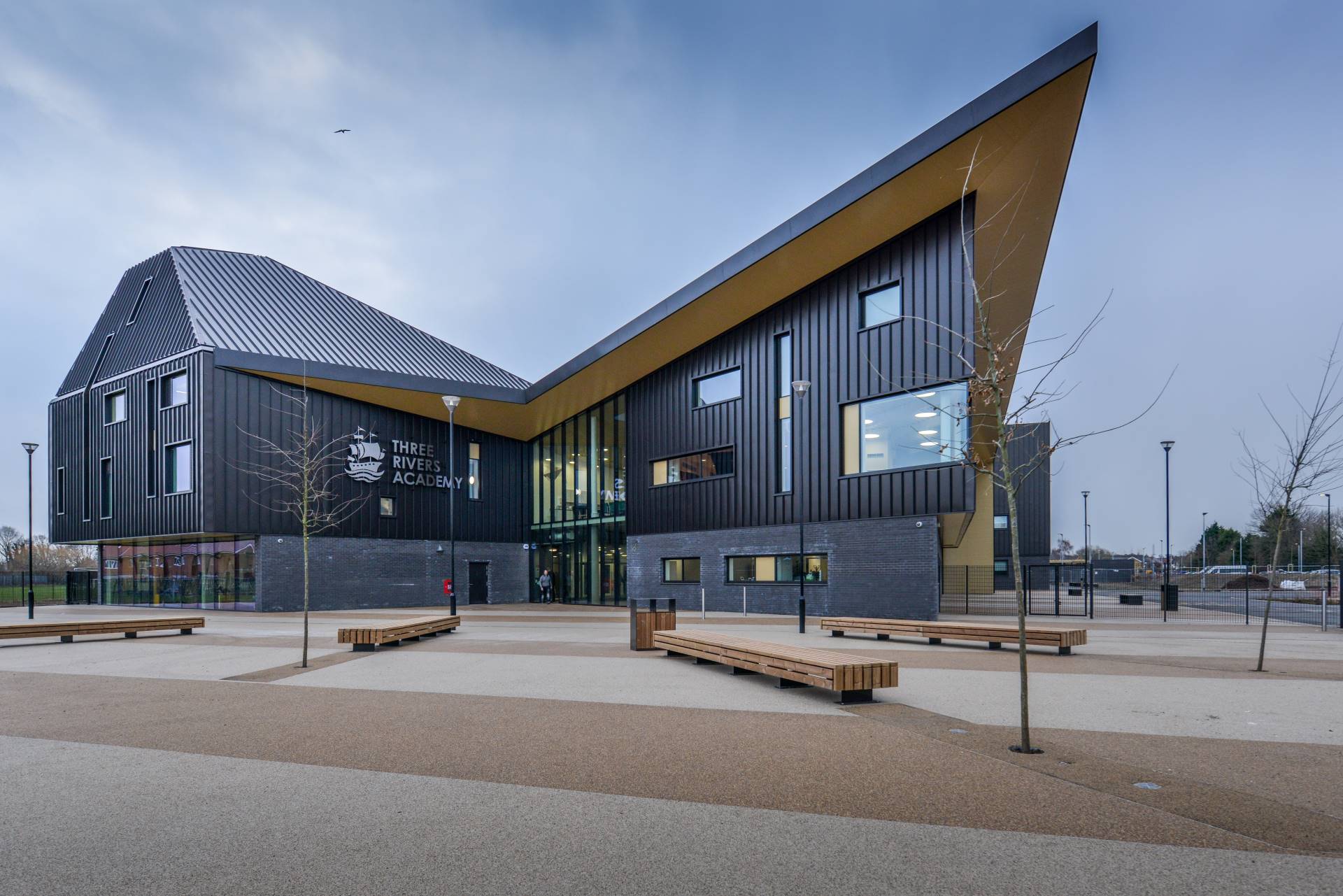 The fantastic new facilities at Three Rivers Academy are available to hire to local community groups. If you are interested in hiring the following facilities, please contact our Facilities & Lettings Coordinator on 01932 242994 Ext 3517 or email Paulette.Mcgahan@threerivers.thpt.org.uk stating the name of your organisation, contact details and the area you are interested in hiring plus day/time of the week.
You will then be contacted with further information and to view the facilities.
Information on clubs and organisations that currently use our facilities.
Indoor Sports Hall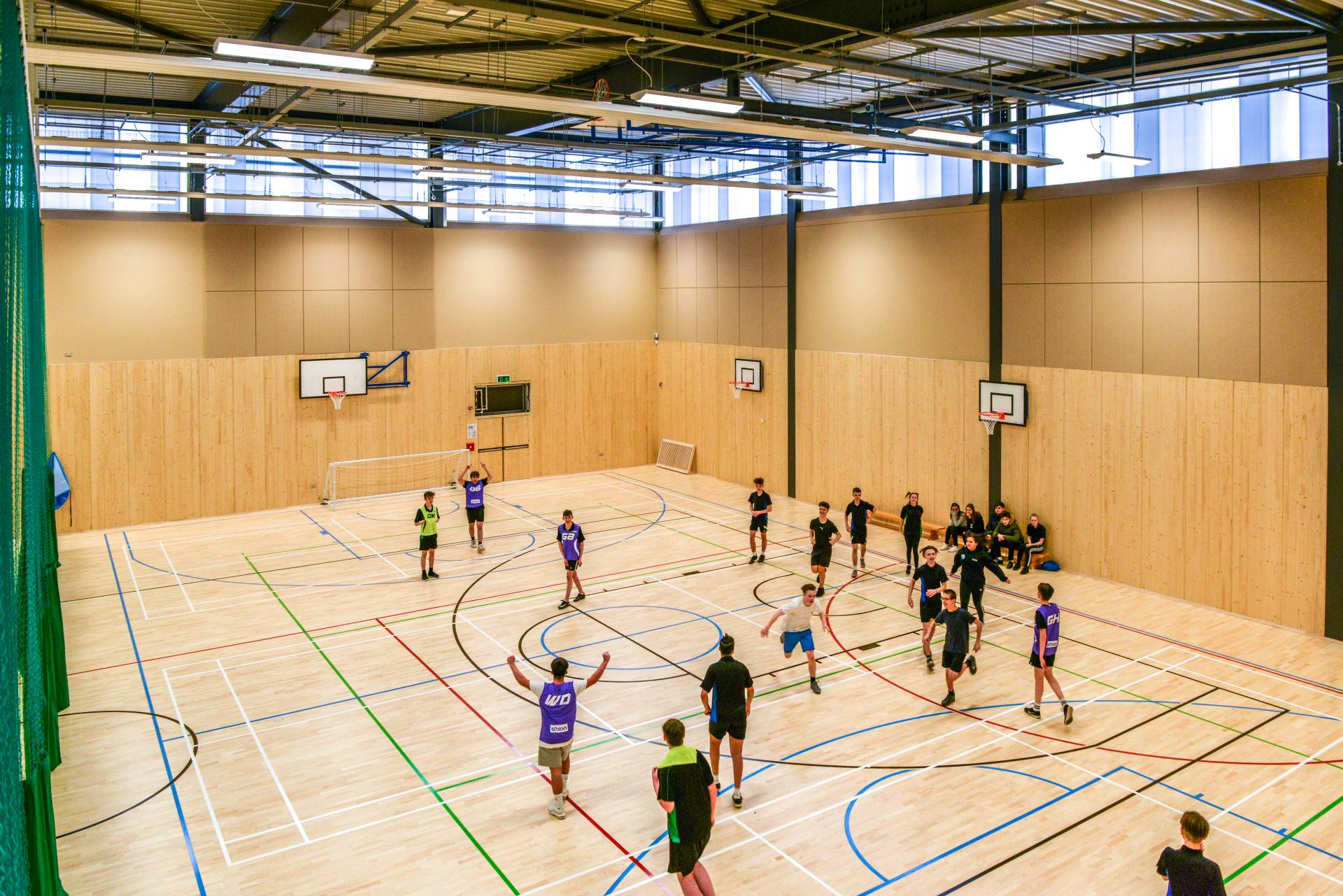 This amazing space is marked up for 6 Badminton courts, 2 Volleyball courts,1 basketball court and 2 half size courts plus 2 x 5 aside pitches. The space has a very high ceiling, sprung floor and fantastic lighting.
Changing facilities are available right by the sports hall and a viewing platform enables parents and visitors to take part in the experience.
Hall Size: 34.5 m x 26.9 m
MUGA (Multi Use Games Area)
The MUGA, adjacent to the sports field hosts 6 tennis courts or 3 netball courts, making it an ideal provision for local clubs. The MUGA is surrounded by fencing making it easier to keep the ball in play.
Sports Field
At the back of the school building our large sports field provides a great space for sporting and community events.
Seasonal: 4 x 11 a side football pitches; 4 x 9 a side football pitches; cricket.
Dance / Activity Studio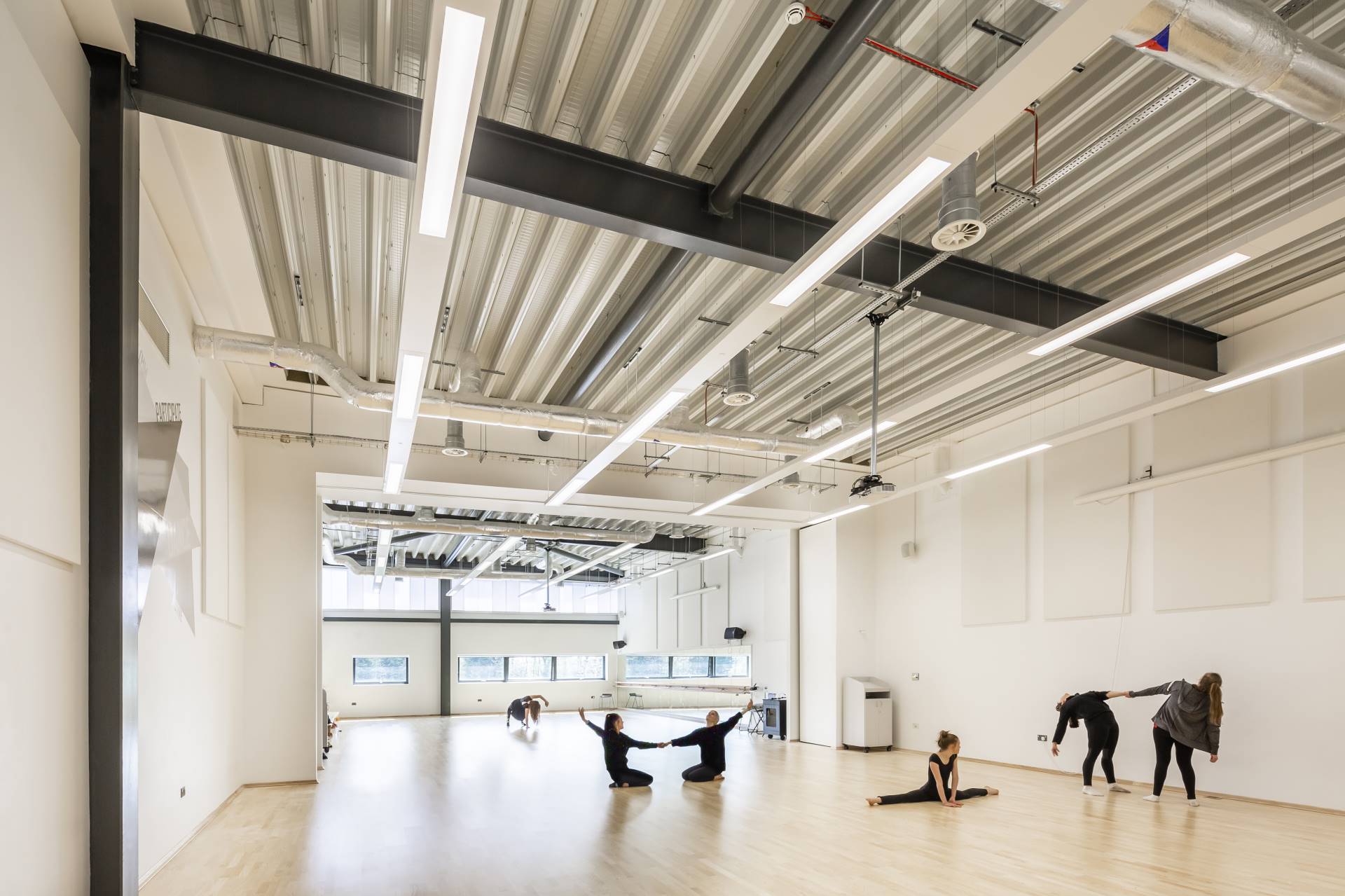 The large, bright and airy Dance / Activity studio has a sprung floor with mirrors and a double barre along one wall. The space can easily be split into two areas using a partition wall, allowing 2 classes to take place at the same time.
Dance Studio size, full: 26.4 m x 10.6 m Half: 13.2 m x 10.6 m
Drama Studio
The purpose built Drama studio is a great place to rehearse upcoming performances, with diming lights and blackout curtains. There is plenty of space to break out into different groups and then bring everything together.
Drama studio size, full: 15.4 m x 9.7 m Half: 7.7 m x 9.1 m
Main Hall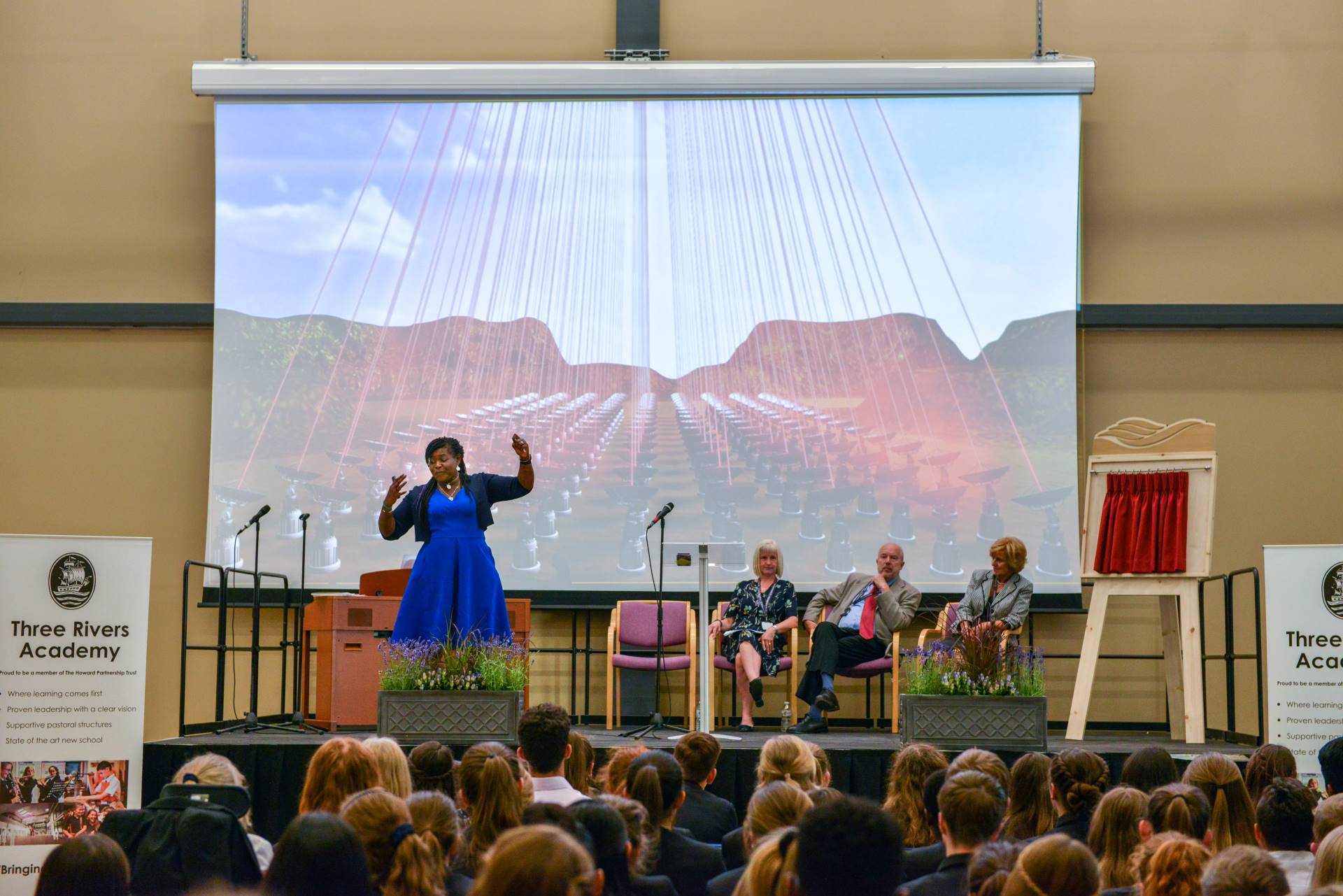 The main hall is a flexible space, ideal for clubs, exhibitions, conferencing and networking. A large screen is available to the front with capacity seating for up to 300 people. One side is a glass bank wall, with its own entrance area this is a great community space.
Main Hall Size: 21.4 m x 12.3 m
Seating is reduced when used in conjunction with the stage.
Bleacher seating is available upon request.