'ArtWorkOut' 2018
Summer Art Exhibition 11th July – 15th July – Riverhouse Barn – Walton-on-Thames
Parent's Viewing and Fashion Catwalk - Friday 13th July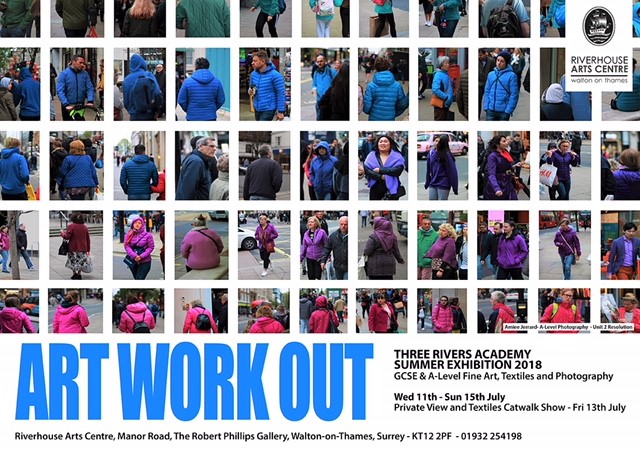 ArtworkOut 2018
Our 9th Annual Summer Exhibition will be opening on Wednesday 11th July. The exhibition will feature a selection* of paintings, photographs, textiles, installation and sculpture created by our GCSE and A-Level students over the past two years. For the seventh year running the exhibition will be held at the Robert Phillips Gallery at the Riverhouse Barn Arts Centre in Walton-on-Thames. The exhibition is open to the public for five days from 11th July – 15th July. Opening times are Wednesday 11th July to Saturday 14th July 10am- 4pm and Sunday 15th July 11am- 4pm. The Parent's Viewing and Catwalk Show will be held on Friday 13th July from 4pm to 8pm.
Entry to the exhibition is free of charge and the Centre's café will be open for refreshments.
Textiles Catwalk Show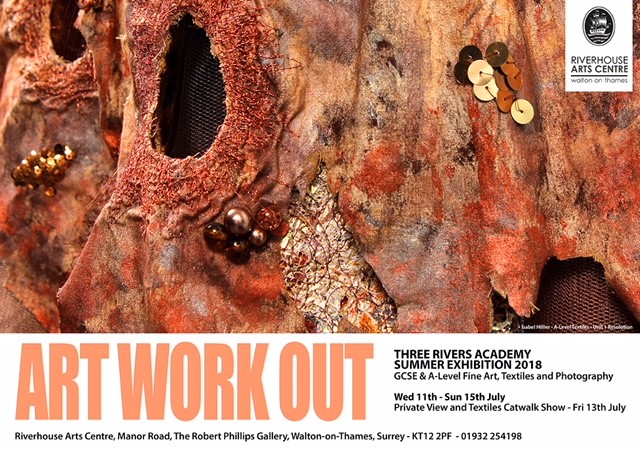 Summer 2018
The Catwalk Show of this year's Art Textiles work will take place in the Riverhouse Barn itself on the evening of the Parent's View. Due to expected high demand, this event will be shown twice, with shows commencing at 7pm and 8pm. Tickets for each show are £2 each and will be allocated on a first come, first serve basis.
In order to book a seat for the Catwalk Show, please contact Three Rivers Academy e-mail or phone contacts (info@threerivers.thpt.org.uk or 01932 242994), indicating which performance you would like to see (there will be two shows; commencing at 7pm and 8pm). We would ask that you request no more than three tickets. Tickets reserved in advance are to be paid for on entry to the show on the evening.
Congratulations to all our Art students this year – we look forward to once again celebrating their fantastic creative achievements.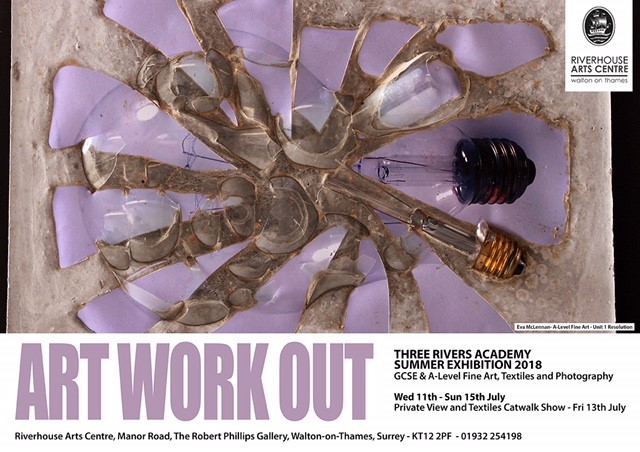 Summer 2018
-The Art Department-