Basketball for all
Surrey Scorchers ran a 'Basketball for all' event at Three Rivers Academy for Bell Farm primary students.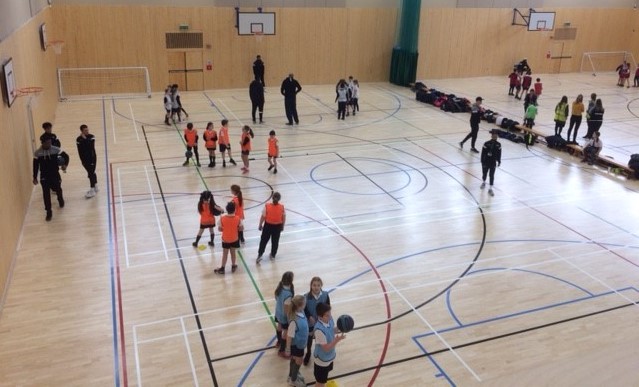 It was great to see the Surrey Scorchers professional players at Three Rivers to host and run a basketball event for Bell Farm school. Also the sixth form basketball academy students helped to coach the local primary students. The noise and enthusiasm coming from the event reflected the fun and enjoyment the pupils had at this event. A huge success!
Thank you to all those involved in organising this fantastic event for our local primary school which showcased our excellent facilities, provided such a high standard of coaching to those primary students and also the great links Three Rivers has with Surrey Scorchers Basketball.
Mr Faulkner
Head of PE