Hayward Gallery 2019 Student Takeover Project
On Tuesday 12th March, the Art Department was involved in the first secondary 'Student Takeover' event to be held at London's Hayward gallery. Fourteen of our KS5 Photography and Fine Art students played host to several secondary school students from around London who were visiting the exhibition.
See here for more details of the event: https://www.southbankcentre.co.uk/whats-on/131282-secondary-schools-takeover-diane-arbus-kader-attia-2019
To prepare for the day, our students took part in several workshops led by Maria Ortinau (the Southbank Centre's Education Manager) and the artist Daniel Wallis. During these sessions the students planned a variety of strategies to introduce the gallery visitors to the work on display. This incredible experience essentially put the students in the shoes of gallery education staff. During the planning stage several students showed a renewed sense of understanding what is involved in planning -for galleries and for the classroom!
We are incredibly proud to have been involved with this event and feel very fortunate to have worked with the Southbank Centre. The whole experience is another example of how dedicated, engaged and committed our students are to their subject and to extra-curricular activities. The Art Department are extremely grateful for the support we received to set-up and carry out this project. This was primarily demonstrated by our fantastic students, but also by their parents and by our own Senior Leadership Team. The event also serves as a reminder of the great experiences that are made possible for students at Three Rivers Academy.
Mr Berriman
Head of Art
Below are some accounts of the Hayward Gallery 2019 Student Takeover:
Mr Caswell
(On a preparation visit to the Hayward Gallery): Meeting the team and seeing staff popping in and out of the staff room getting their cups of tea and chocolate digestive biscuits, sitting down and reading a paper etc… broke down some of the misconceptions I had. It just felt like a workplace.. A bit like any other I suppose…. Except they were surrounded by and working with priceless art work!
(commenting on how students performed): I think although it seemed like a daunting task, each member of the group stepped up and did their bit in making it a great experience.
Joe O Hare
The Diane Arbus' exhibition felt like being shown through a friend's camera roll on their phones. It was intensely personal without containing any images of Arbus herself. Attia's Museum of Emotion was an eclectic archive of culture and art, it took your breath away with its sheer scale, and planted challenging ideas and concepts in its place.
On the Takeover day, my main role was in interacting with the students. I led the introduction at the start of the day and did most of the speaking to the groups during the activities.
This experience will definitely look good on any future applications I write. It was also a great educational experience in showing me two new artists and the ideas they represent.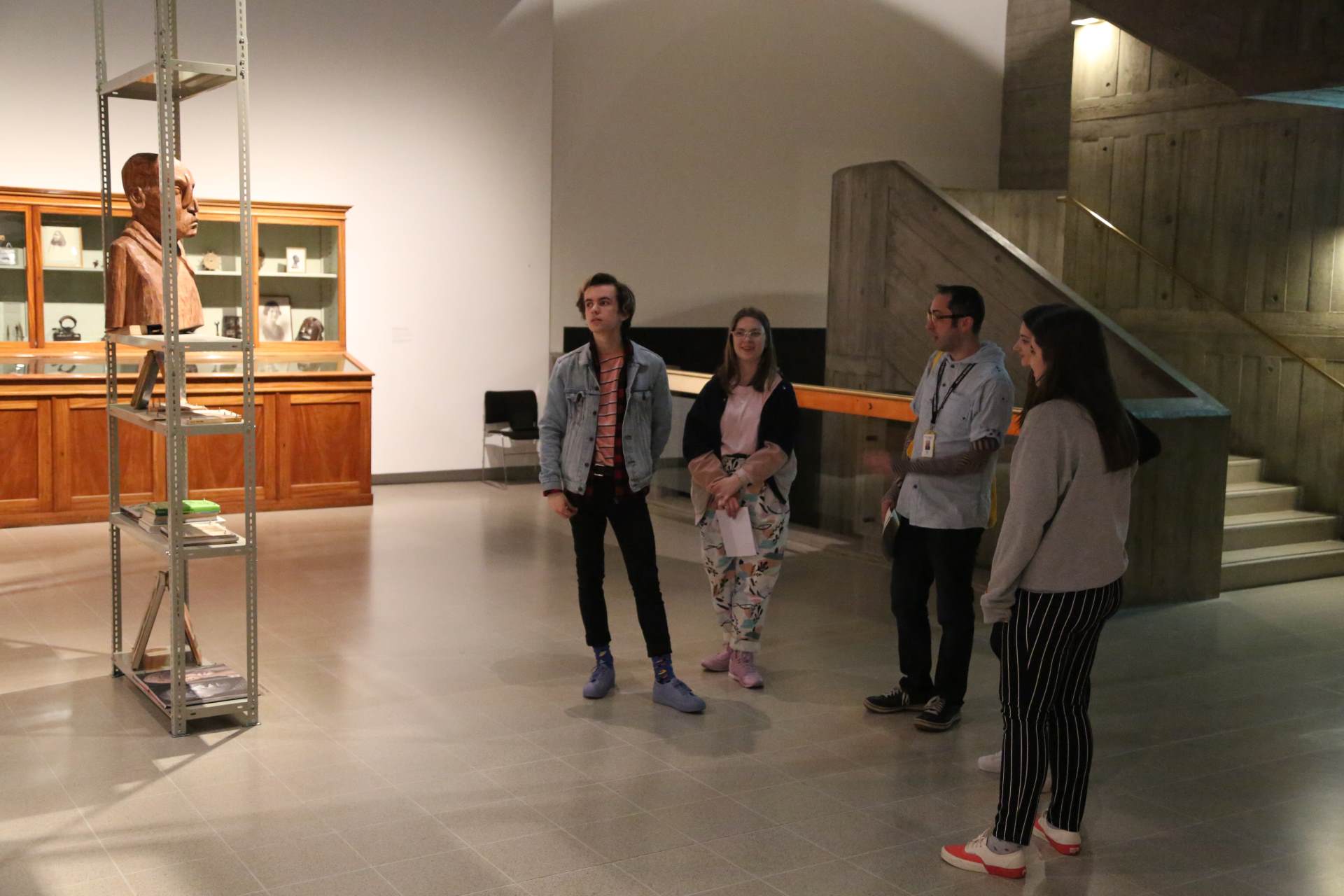 Marzieh Dickson
My role in the Hayward Takeover was to be the "speaker" and be in charge of time management. I also chipped in with talking to the groups about the art and talking to them about their opinions on it/ what they decided to draw.
I think overall the takeover was a really positive experience- and because I want to work in a gallery (hopefully the Hayward) it was a big eye opener as to what happens behind the scenes. It was also a confidence booster because I proved to myself that I can talk about art confidently to others.
My concerns for the day were not knowing what to say if someone asked me a question I couldn't answer, and generally being too shy to talk to a group. But I was able to overcome this as I spoke confidently and went up to individuals and had genuine chats with them about the art.
Georgina Townsend
Daniel and Marie were really nice hosts, they were always willing to help and went the extra mile in getting things ready for the takeover day.
George Stenning
Both exhibitions were intriguing to say the least, there's many different interpretations to both of them as to why they are involved in the "Museum of emotions". This gets your brain thinking about all the artworks intently to find out your interpretation on it.
I was very nervous. However, these nerves were overcome by the weeks of practice we had in which to iterate and develop our idea. It got to the point where these plans were solidified like a script for how the day would pan out.
(The whole event) helped my confidence to talk to people immensely, which I will definitely put to use in future events.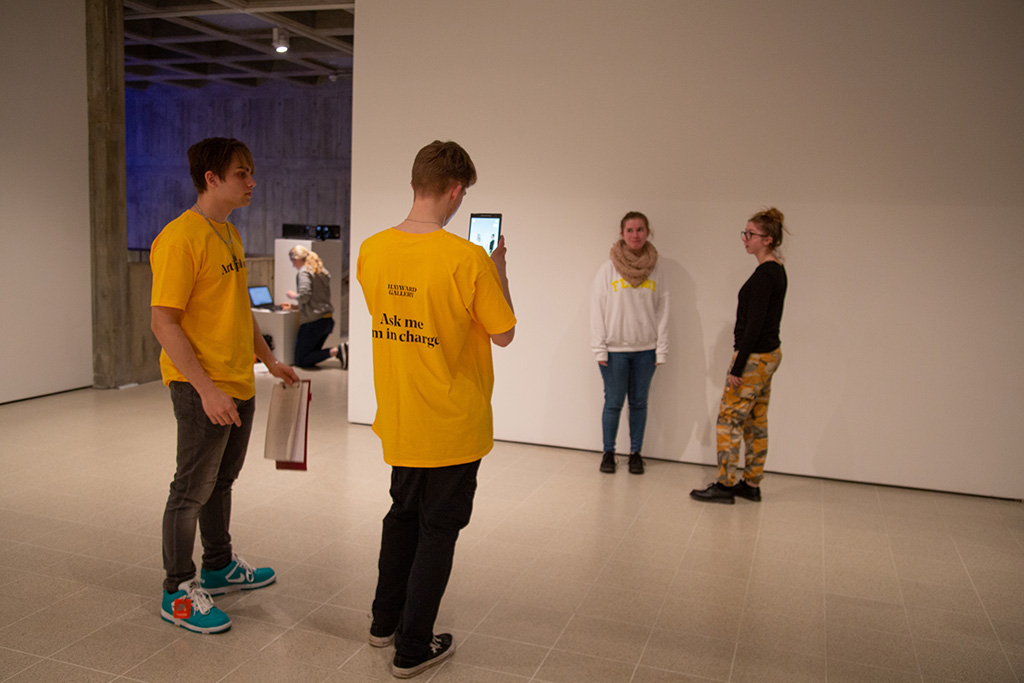 Georgina Townsend
Both our hosts Daniel and Marie were really welcoming on our preparation days and supportive on the final takeover day. They helped us with our concerns over the day and made the experience extremely enjoyable.