Online Access
The school network can be accessed in various different ways
Frog - A Virtual Learning Environment (VLE) for homework and student data
Terminal Server - A remote connection that mirrors what you would see if you logged in at school
School Emails - Accessed via your Office 365 account
Click each heading below for more details.
Frog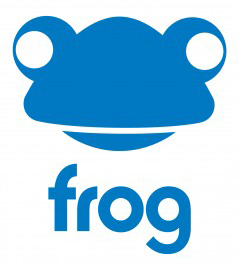 There are a number of different ways to access Frog, our VLE for homework and student data
Through the browser on your phone/computer – The traditional way to view Frog is on a computer, but Frog have recently made many of their sites more mobile friendly and so you should find that they display better on a mobile device. To log into Frog via a browser, click the image above
On a tablet – There is a dedicated app for tablets called FrogLearn which allows you to view the VLE. You can browse the whole platform just as you would on a computer
On a mobile phone/tablet – The new MyFrog app allows a user to see all of the homework which has been set as a parent or student. When prompted enter the URL threeriversacademy-surrey.frogos.net and then enter your log in details. A short video about the new app can be found here https://www.frogeducation.com/mobile.
To support your son/daughter please log in to Frog regularly to view their homework and also view key data such as behaviour and attendance. If you are having any difficulties or have not received your login details please contact Frog Support via frogsupport@threerivers.thpt.org.uk
Terminal Server - Windows
The Terminal Server connects you to the school network remotely, giving you access to all your files and programs that you can use whilst at school.
Click the image above which will open a web page
Enter your username and password for the computers with THPT\ in front. i.e. THPT\Joe.Bloggs
Click Sign in
You will have access to commonly used applications and a Remote Desktop
Terminal Server - Macs
You can connect to the school network from a Mac or iPad by installing an app and then manually adding the configuration.
Download and install Microsoft Remote Desktop from the app store.
Once installed, open up the application. On a mac it will be in Go>Applications>Microsoft Remote Desktop. On an iPad it will be on the home screen.
Click New and enter anything as the connection name (e.g. Three Rivers). On iPads press the '+' in the top-right corner and select 'Desktop'
Select 'PC name', enter tra-rds01.ad.thpt.org.uk and press 'Save'.
Select 'User Account', enter your username and password for the computers with THPT\ in front. i.e. THPT\Joe.Bloggs
Select additional options, gateway, add gateway and enter traremote.thpt.org.uk as the Server name. Press 'Save' twice.
Click the 'tra-rds01.ad.thpt.org.uk' connection. If a certificate warning appears click on 'Connects Always' or 'Accept'
You are now connected to the school network and can access your files.
School Emails

To access your school emails, click on the image above.
Use your email address as the username and your school password.