Sharing our Journey and Fundraising
Three Rivers Academy opens its doors to its new school building
Three Rivers Academy opened the doors of the new state of the art school building to staff and students in February 2018 amongst a hub of excitement. The high-quality, spacious accommodation, including the amazing sport, drama, dance and music facilities, will inspire 21st century learning and allow students to continue to perform at the highest level.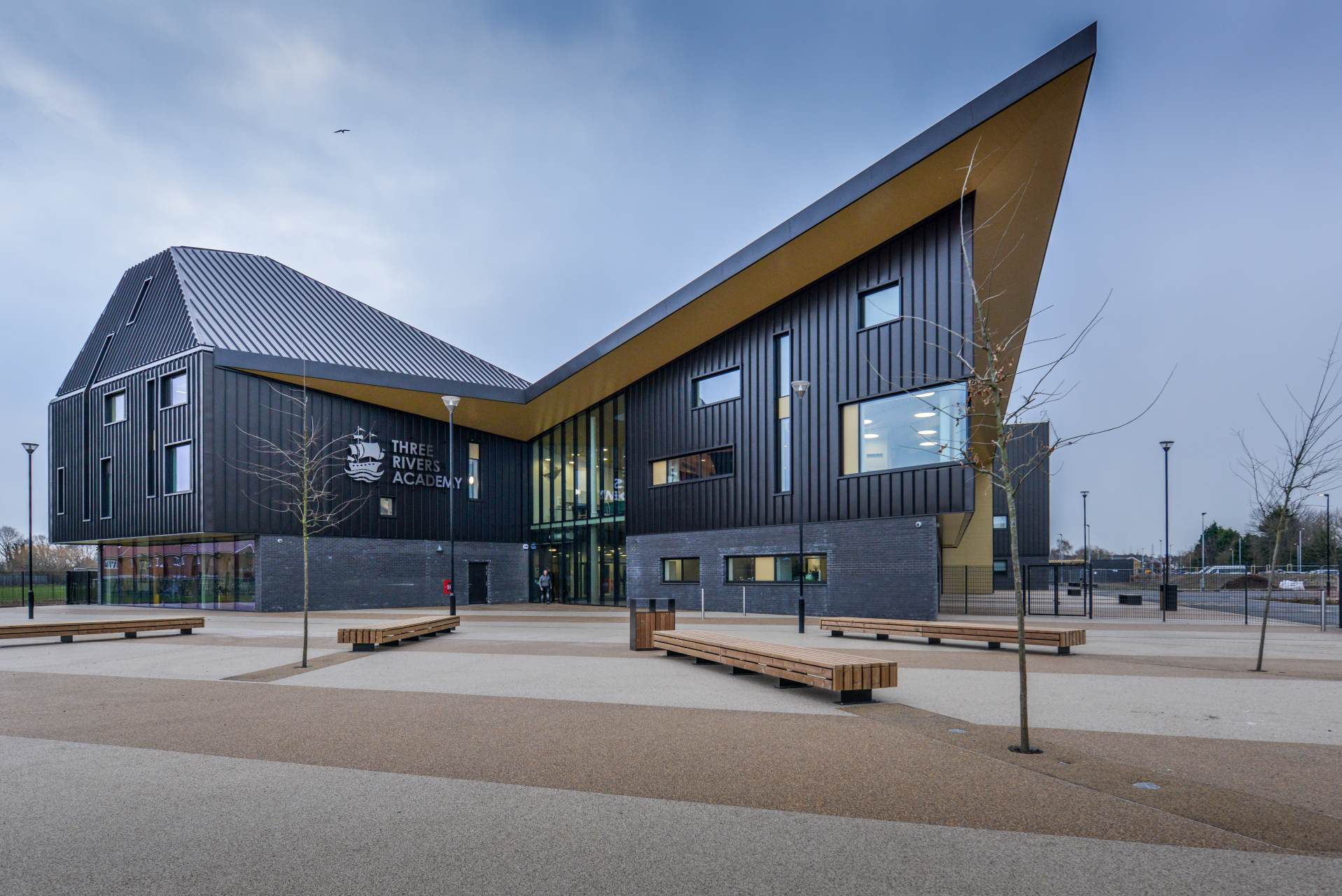 The classrooms, which lead from a central mall and are colour coded to faculty areas, are large with high ceilings and panoramic views across either the playing fields or front of the school. Many are dual aspect with large viewing panes to the central mall showcasing the learning. The Learning Resource Centre provides a welcoming space for the main school and a separate mezzanine floor for sixth form students to study. Excellent quality hot and cold food is available to all students in a contemporary style café area with seating stretching down the mall.
One student commented "The school facilities are now 100% better", with another stating "This feels like a university, even better than what I was expecting."
Many of the new sports, drama and music facilities will be available for local community groups to hire outside of school hours. Your club can register their interest by visiting the school website at Three Rivers Academy.